Overcoming the Trump Dilemma at SHS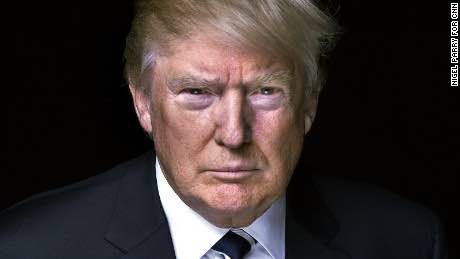 Hang on for a minute...we're trying to find some more stories you might like.
On November 8, America made a decision that shocked the world. Despite numerous inappropriate comments and disrespectful rhetoric regarding women, Mexicans, Muslims, and even the mental impaired, Donald Trump was elected president. What message does his election tell the younger generation? Is it acceptable to assume women are worthless unless they are attractive? Should all Muslims be deported because they are dangerous? We know one thing for sure, this election reflects a divided nation.
Look no further than SHS to see the fallout of this division. In the days following the election, students have been vocal about their political views, and their opinions about where the country is headed. However, in too many instances, those opinions have taken on a tone of bigotry and hate. Students and reported and witnessed several instances of racial remarks and bullying.
"I think any student who comes to school to antagonize others with signs or with hateful rhetoric is an extension of what this election has been about." Mrs. Lagioia said.
Trump's "locker room" talk has influenced the way students at SHS talk about their politics. Many now feel that it's appropriate to say offensive, racist things because our president elect does too.
"When Mexico sends its people, they're not sending the best. They're not sending you, they're sending people that have lots of problems and they're bringing those problems with us. They're bringing drugs. They're bring crime. They're rapists… And some, I assume, are good people." Trump said.
How are students supposed to react when their own president uses racist language? Mr. Mehreioskouei, the Dean of Students, admits that while there are always instances of intolerance in high schools, there have been encounters between students since Election Day.
"I think there is a bigger issue. We are a diverse group of people living here in America, specifically Schaumburg. How can we make sure that we treat each other with respect and celebrate the diversity we have?"  Mr. Mehreioskouei challenged.
Good question. How will we respond to it? It's up to us.
We can decide how we respond. We can respect other people's opinion, and agree to disagree. We can spread love and thoughtful respect throughout our school rather than hate and blind rage.  We can be mindful of how our language can hurt others.
"I'm concerned with his ideas and where he wants this country headed, but I think that no one should be scared of [Donald Trump]. Sure he can change the country's policies and government, but he can't change you as a person," student Amna Farshori said.
According to a report produced by the Southern Poverty Law Center, 867 election-related hate incidents occurred in the ten days following the election itself. 183 took place in public schools and 23 were actually anti-Trump incidents. All of it is unacceptable.
So let us unite as a student body against any prejudiced backlash. We need to accept that differences make us stronger. We have a responsibility to show the adults around us that their behavior will not influence us. We need to be better than they have been.   We need to model for them that we can have discourse and still respect one another.  We need to show them that the hate and bigotry that they continue to demonstrate does not reflect the America in which we want to live.
Total Views: 1917 ,