Maybelline and Covergirl Name First Male Ambassadors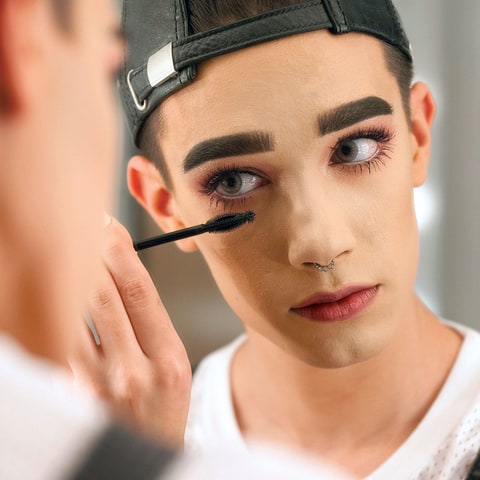 Hang on for a minute...we're trying to find some more stories you might like.
Covergirl has announced a 17 year old beauty influencer as their first male spokesperson. The move is seen as a initial attempt to market to the more accepting views of a younger generation of consumers.
James Charles, of New York, holds an impressive 426,000 followers on Instagram and over 70,000 followers on YouTube. He mostly creates out of the box artsy transformations, with the occasional everyday look.
"All of our CoverGirls are role models and boundary-breakers, fearlessly expressing themselves, standing up for what they believe and redefining what it means to be beautiful. James Charles is no exception. One year ago, he boldly chose to launch his Instagram to the world, using transformative, dynamic makeup looks to showcase the many facets of his personality, serving as an inspiration to anyone who might have been afraid to do the same," the brand said in a statement.
Brands choosing men to represent their makeup is a huge step for beauty boy bloggers. This recognizes their talents and stances in the makeup world. To clear up questions about pronoun choice and what James identifies as, James answers all inquiries.
"My parents started questioning me about whether or not I was transgender — whether or not I was trying to be a woman. It was a big argument," he said. "It took a lot of thorough conversations to explain that it's an art form for me. I'm still confident as a boy and I will always be a boy. I can be confident with bare skin and with a full face."
Maybelline followed the trend of makeup brands choosing men to promote their cosmetics. Maybelline now calls on 25 year old Manny Gutierrez, or Manny M.U.A. on social media. Manny is a well known beauty blogger with 3 million followers on Instagram and 2.1 million followers on YouTube. He's no stranger to make-up collaboration, having teamed up with Makeup Geek to create a limited edition customized eyeshadow palette, which sold out in a day.
Other collaborations were with Benefit Cosmetics, Glamglow, and Ofra cosmetics matte liquid lipsticks. Although he has been affiliated with brands in the past, Maybelline is his biggest project to date.
"[I'm] thrilled to be able to work with a global brand like Maybelline that is recognizing male talent and is willing to shine a spotlight on it," Gutierrez commented, noting how controversial this could be.
The shift to male models is not unfounded in the fashion industry.  Thorughout its 58 year run, CoverGirl has marketed women considered minorities, such as Ellen DeGeneres and Queen Latifah who were not seen as beauty standards of the time.  These women helped shift culture perspective.
To many, the move is seen as a way to sell products to a generation born after 1998, which accounts for nearly one quarter of the population. Generation Z, as they are currently known, is the most ethnically diverse and accepting generation.  Time will tell whether or not other companies alter their marketing strategies.
Total Views: 1975 ,