SHS Implements Equalized Grading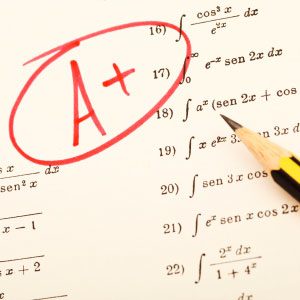 Hang on for a minute...we're trying to find some more stories you might like.
If people were to look at the computer history of students, parents, and teachers, believe it or not, they would find something in common: a link to infinite campus. Grades take up a prominent spot of interest and concern, whether we like it or not, in the daily lives of teenagers.
While some deduce grades to just a mere number on a test that exemplifies the rate of success or failure, others believe that the purpose of these scores is to inform educators and scholars of one's mastery in a particular subject. Hence, the way grades are presented to the audience is vital to a student's understanding and a teacher's gauging of student growth.
In the upcoming 2017-2018 school year, Schaumburg High School teachers will be issuing grades on a fourteen point grading system. Rather than follow the hundred point scale, teachers will assign grades out of fourteen points, where a 14 is an A+, 13 is an A, 12 is an A-, 11 is a B+, and so forth.
"It's called an expanded letter grade. It is a system that equalizes grading to the extent that the difference between an A and a B is the same as the difference between a D and a F" explains Mr. Little, principal of Schaumburg High School.
One of the main goals of the switch to an equalized grading approach is to maintain a fair influence of each score that goes into the grade book. Each evaluation should have equal pull on a students performance. No longer will there be an evident disparity between an F and a zero.
"The difference between an A and a F on a hundred point scale… there's 10 degrees of an A, ten degrees of a B, ten degrees of a C, followed by 60 degrees of a F" Mr. Davis, department chair of English at SHS, remarks in pointing out the fatal flaw of the hundred point scale.
Often times, students will find themselves in a stressful, agitating situation: after experiencing one bad testing day, they find their grades have dropped significantly, whereas when they receive a perfect score on an assignment, their grade only goes up slightly.
It's like swinging a sledgehammer hammer at a kid for having one bad score and rewarding them with a starburst when they get a fantastic grade on a project. In other words, a single missing assignment can have detrimental consequences.
Grades serve the purpose of informing students and parents where a child is in the learning process and the level of mastery on a skill. Hence, when students look at their report cards, they should be able to understand the logic behind the number.
Currently, depending on the classes students are taking, when they log into the campus portal, there are various ways teachers assign grades. While some scores are based off of a curved physics scale, others, specifically the foreign language department, enters in grades based on a four point scale.
"We are trying to make it more consistent for you and your parents, so that when you look at a grade book it all looks the same. Our intent is to simplify [the grading system]" reasons Mr. O'Brien, math and computer science teacher, who has implemented the equalized grading scale for the past three years.
The hopes of this reporting method is to allow students to know exactly how they are performing at a given standard on a given topic from the start of the school year to the very end. Just with any skill or hobby, with time comes improvement.
"I think it will be a benefit because our [Schaumburg High School's] motto is that we really want students to seek growth, and I think it will have them focus more on the growth than the grade" Señora Langer shares, as she is hopeful in the application of changes yet to come.
District 211 has spent hours analyzing various experiments conducted by world- renowned education researchers to guarantee that the switch will be in the best interest of the students. The findings revealed a direct correlation between failure rates and an ineffective grading system.
" The Alliance for Excellent Education estimated that the annual cost of high school failure exceeds $330 billion. Randomly select 30 course failures from the last semester, and determine the cause for failure. Two common causes are missing homework and poor performance on a single major assignment—a term paper, lab, or project" declares Doug Reeves, nationally known education author and provider of professional development for school leaders.
Schaumburg High School does not stand alone in the execution of the fourteen point scale, as all of District 211 intends on promoting a system that will aid in the passing rates of students and the importance of feedback.
"There are other schools that are using this [policy]. It's an ongoing conversation not just being discussed here, but around five schools that we're looking at" Principal Little informs us.
While studies have shown a beneficial relationship between equalized scoring and the success rates of schools, some students still remain apprehensive of the switch. Any time a new approach is introduced to a swarm of teens, skepticism is inevitable.
"I'm not entirely sure how it's going to affect my grades" Mina Mazeikis, junior at SHS, blatantly states in response to the news.
Other academic scholars outright reveal a disliking to the system, in fear that an alteration in traditions will bear a significant disadvantage in students' future educational endeavors.
"I don't think it's beneficial to the students because it's not how college is going to work. How are they [SHS] supposed to prepare us for college if they are not grading us like colleges will be?" questions Estelle Vanderhyden, SHS student belonging to the class of 2018.
Whether or not students and faculty are doubtful about the redesign of the current grading approach, Schaumburg High School will be carrying out a revised policy in the following school year.
"What does a grade mean? How does a kid view it? How do parents view it? And how can we do a better job communicating where our students are at in their learning journey?" asks the school board, as the answer to these questions aims to be resolved by the new scale.
Total Views: 1521 ,