Dear Future Americans: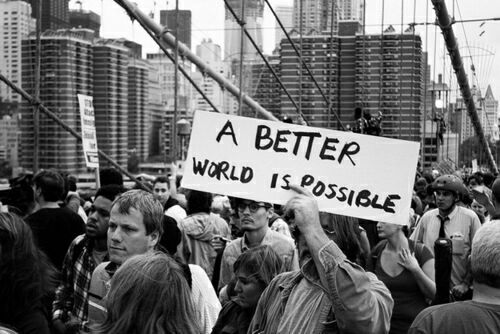 Hang on for a minute...we're trying to find some more stories you might like.
Dear future American of 2075,
Hello, my name is Meghan Kier, and currently I am a junior at Schaumburg high school. I don't know if SHS will still be around in your time but, for now let's assume that it is.
The year is 2017, exactly 54 days after the New Year. 2016 brought a lot of issues to the attention of high schoolers, some of which were police brutality, rape culture, privilege, and one of the biggest controversy's the 2016 presidential election. The outcome, Donald Trump became America's 45th president. I am sure that you have heard all about the election in your history classes.
The result sparked outrage among many young Americans, which is one of the reasons I am writing this letter to you today. I want to bring to light some socialite issues that I hope would be resolved by 2075. By writing this to you, I am asking you to learn from our mistakes and to be part of the change for the future.
Like I had said earlier, one huge issue in America today is police brutality. Our media and news outlets are plagued with countless stories about police brutality and their deadly outcomes. The majority of police brutality events are caused by race. According to several sources, police killed at least 250 black people in the U.S. in 2016. Many of those people were unarmed. 97% of cases in 2015 did NOT result in the officers involved being charged with crime of assault.
Police aggression needs to stop! Police officers need to think before they shoot and if they are forced to use a gun, don't shoot to kill! I hope that in 2075 things will be different. I want you to see these numbers decrease and disappear.
Another major issue that sometimes goes unnoticed is the increase in rape culture and the neglect ignorance of Americans on that subject. Many problems stem from rape culture. Toxic masculinity (Toxic masculinity is a cultural perspective held by individuals which emphasizes the ideology and importance of men maintaining a dominant, aggressive, unemotional and sexually aggressive attitude, both collectively and as individuals.) and ambivalent sexism are just two issues that plague our society. High schoolers along with others are feeling the consequences of rape culture's popularity.
Many teenagers are affected by rape culture, but many don't know to what extent they are being affected. Rape culture is the underlying themes and commonalities in our society that normalize and perpetuate not only rape, but sexual assault and violence in general through cultural norms, media, victim-blaming attitudes, and the frequent objectification of women's bodies. Rape culture also effects men in other ways. Usually masculine rape culture is not shown in the news or today's culture But it still exists and is a problem.
Rape culture does not affect any one community or one type of person. In order to fully understand the implications of rape culture, we had to recognize that no person is affected in the same way. I pray that during your time, women are not considered possessions for men to take. I hope that men and women will finally be treated as equals.
Privilege can be to blame for both rape culture and police brutality.  Privilege is the notion that a select few, by default, enjoy more privileges than others simply because of race, gender, or socio-economic states. It is like taking for granted certain treatment or freedoms based on skin color. This privilege goes unnoticed by many Americans. My hope is that in your time, everyone truly is created equally and people work to overcome difference.
I could go on, but you get the idea.  Every generation carries the burdens of those who came before. I am sorry that we left for you so much to clean up.  But, I don't hope for change. I expect it.
If society is to thrive and succeed change is inevitable. America can not have the people who are supposed to keep us safe, killing America's youth. We can not have men and women being objectified and viewed as property. And Americans must understand their privilege and take action against the opposition of those who would instill hate and bigotry. It is crucial that Americans in 2017 and 2075 keep striving for social change and progression. These issues should not be plaguing our society, and I prey they aren't a plague to yours.
So future Americans of 2075 please, please understand how horrid these social issues really are. I am begging you to change!!! You can change society no matter how small your voice. Stand up against social problems. Stand up against police brutality. Stand up against rape culture. Stand up by understanding you privileged. And stand up against all injustices you are the best voice there is. I am begging you stand UP!
Total Views: 1920 ,