Local benefit helps raise awareness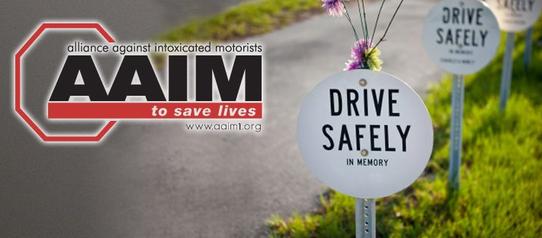 Hang on for a minute...we're trying to find some more stories you might like.
Once a year, The Alliance Against Intoxicated Motorists holds and sponsors a benefit once a year to help raise money and awareness for families who have lost a loved to a drunk driving accident.
The benefit includes both a live and silent auction, a raffle, and plenty of food and drinks. There is also a personal section where families share their experiences and how AAIM has helped them. AAIM helps families with the process of court cases, and dealing with the grief that occurs with losing a loved one. This organization has helped many people throughout the Chicagoland area as well as southern Illinois. The Director, Rita Kreslin, helps with fundraisers throughout the year and is in charge of the scholarship programs as well, which are given to students who has had someone in their life addicted to drugs, alcohol, or involving in a drunk driving accident.
"The annual benefit helps people who have gone through a terrible tragedy in their life to find peace and to know that they are not alone." Says Kreslin. "It brings a lot of people comfort."
The Benefit also has some special guests as well. People such as Secretary of State Jesse White, Whip from 101.9 the mix, and the cast of ABC News. and all of the special guest provide a luncheon for the auction as well.
"It is such a great cause," says Whip, "Anything that can be done should be done."
The benefit is always a good turnout according to Kreslin. The banquet hall was completely fill to capacity at 350 people. And they are hoping that more people will attend to show their support in the next following years. AAIM is always accepting donations at the Schaumburg location.
Total Views: 390 ,