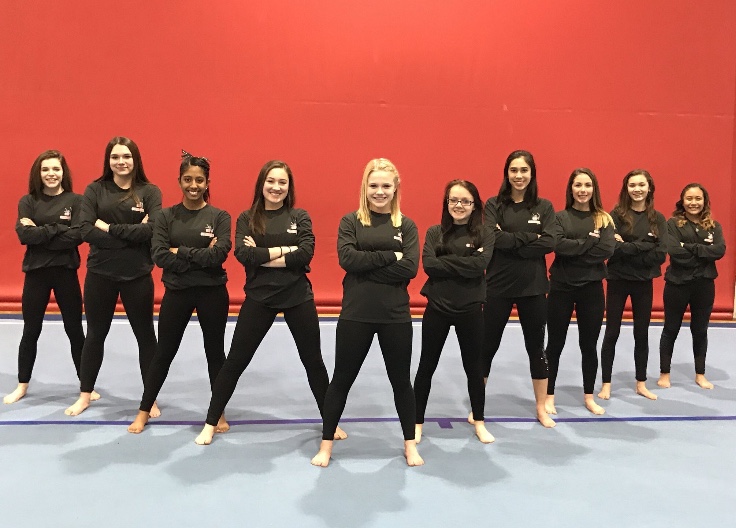 photo courtesy of Amber Mirski
As the 2017-2018 girls gymnastics season comes to a close, we take a look back at the accomplishments of these talented group of girls, which culminated with Senior Mikayla Vogt advancing to sectionals at Hoffman Estates High School.
Vogt placed 1st on the vault and the floor exercise, second on the beam, and placed third in the all-around competition.
The Schaumburg girls gymnastics team is made up of freshmen Meglan Omera, Delaney Nash, and Daniella Reyna, Sophomores Nikky Kolodziej, and Madison Parla, Juniors Rashini Jayawardena and CJ Kulprathipanja and Seniors Mikayla Vogt, Kelsey Horwath, and Haley Grelyak. The team is coached by Amber Mirski
The 2017-2018 season started off strong with both Mikayla and Delaney winning event after event.
"I love my team, and I feel like this past year we are all really close and that contributed to our performance and over all season," Senior Mikayla Vogt explains.
The lady Saxons reached a season high of 133.29.
Although this was a strong season for the team, there were still some downturns. Sophomores Kolodziej and Parla suffered from ankle injuries that took them out for most of the season. Freshmen Nash obtained a back injury during a bars routine and is in the healing process. Varsity veteran Kulprathipanja acquired a elbow injury, but through it all, the team has become stronger.
Although the scores were not what was expected, the team gave it there all and worked extremely hard to accomplish individual and team goal.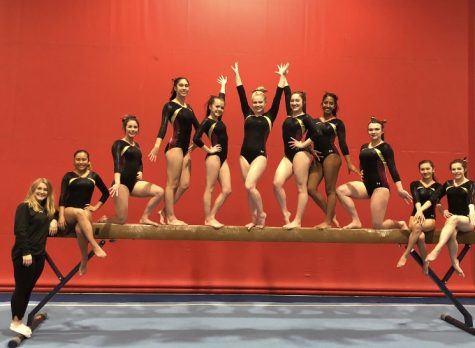 Each gymnast on the team has put in the work and saw the rewards.
"This season was tough with all of the injuries but all of the girls pushed through and continued working,"Coach Amber Mirski explains.
"We started of slowly, but as we (the team) became closer we began improving. I think that the support of my teammates help my performance at every meet," junior Rashini Jayawardena said.
Through the hardships and accomplishments the team stuck together. As the season winds down, the team continues to support one another during sectionals and state.
"We have overcome so much this season and I could not have thought of a better way to end it. This team is like family to me and I think it shows," senior Kelsey Horwath stated.
The team endured many hardships, yet the strong willed gymnasts overcame. Looking forward to next season, the team sees promise in accomplishing their goals for upcoming season.