Flu season is in full swing – here's how to protect yourself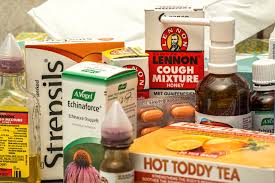 Hang on for a minute...we're trying to find some more stories you might like.
The 2017-18 flu season is in full swing, and it has proved to be a deadly one.
Influenza, more commonly known as the flu, is a highly contagious illness. It can be spread by touching an infected surface or touching an infected person. It can also spread if someone infected with the flu sneezes or coughs near you. This is why handwashing is so important.  You may have contracted the flu if you experience some common symptoms such as: fever, cough, sore throat, runny nose, headaches, or fatigue.
There have been only 4 confirmed cases of flu this year at SHS. However, there has been an unusually high number of absences. This means many SHS students could be infected with the flu but have not notified the school about their illness. Particular strains of flu must be identified by doctors, so it is difficult to know how many of SHS students have been ill.
The flu virus has spread across nearly the entire nation. As of  January 27th, 2018, 48 US states, including Illinois, reported having widespread flu outbreaks. The US Centers for Disease Control (CDC) reported that 14,676 people have been hospitalized by this year's flu strain, and that number continues to climb. The hospitalization rate for the 2017-18 flu season is the highest rate recorded since records began in 2010. The CDC also reported that there were 10 deaths from the flu during the week ending on February 3rd, 2018. The national total of flu deaths this year is currently 63.
The total number of confirmed flu infections is currently at 126,117. However, since it only includes people that have been confirmed by a doctor, that number is probably much higher. Flu infections have caused many schools to close temporarily due to sickness among many teachers and students.
The most common type of flu strain this year is the H3N2 strain. This kind of strain is known to cause more hospitalizations and deaths than other strains. It also mutates at a higher rate. The flu vaccine is about 30% effective against the H3N2 virus, so vaccination may not be enough to protect you against this nasty strain.
SHS is taking measures to protect students from the flu. SHS nurse Ms. Hopkins stated that 220 teachers and staff members have been vaccinated against the flu, reducing the likelihood of spreading the disease to students. She also said that classrooms, bathrooms, and other facilities are being cleaned more often to reduce the likelihood of students coming into contact with infected surfaces.
There are other measures that people can take to protect themselves from the flu. Despite the relative weakness of the flu vaccine, you should still be vaccinated as protection against other nasty strains, such as H1N1, which was responsible for a historically severe outbreak during the 2009-10 flu season. It is never too late to vaccinate. People must also make sure to wash hands with soap often.
If you believe you have the flu, DO NOT go to school. You could infect your friends and teachers. Instead, tell a parent or guardian to call the Attendance Office at 847-755-4670 so the school can excuse the absence, and remember to inform teachers. If someone is sick for multiple days of school, parents must notify the school for each day that of illness.  Remember to have a fellow classmate share notes and worksheets, and check Schoology so that you stay on track with class work while you stay home and recuperate.
Total Views: 608 ,