Support culture…attend Diversity Fair!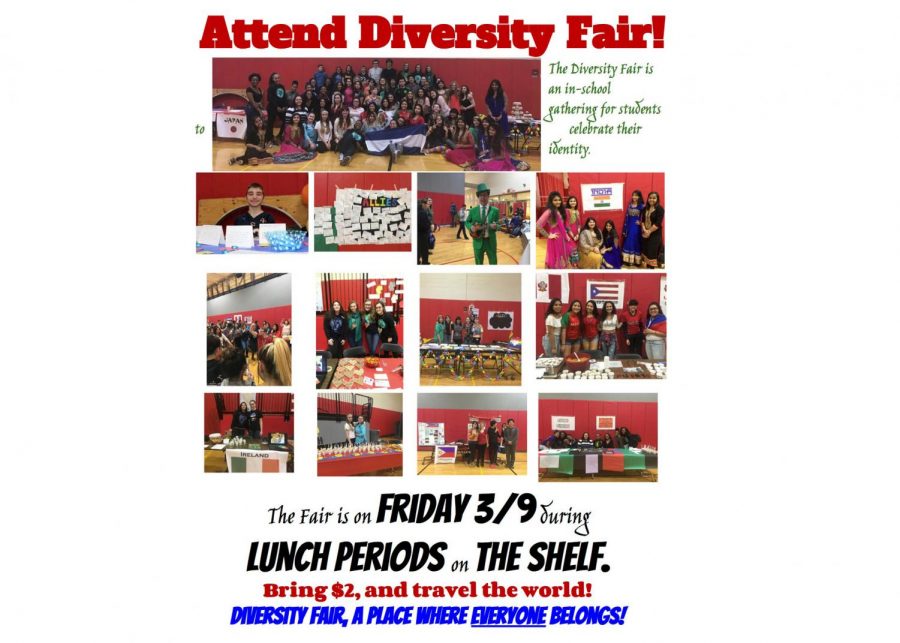 The yearly Diversity Fair, a place where everyone belongs, will be taking place on they gym shelf on Friday, February 9 during lunch periods.  The purpose of the Diversity Fair is to celebrate cultural identify. Bring $2, and travel the world!
If you have question, see Ms. Morelli.
Total Views: 2285 ,