How I get homework done while fighting anxiety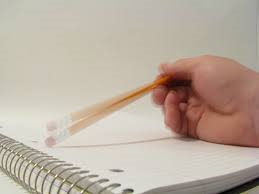 Hang on for a minute...we're trying to find some more stories you might like.
If I have a paper due in English, 20 problems of math homework, a lab report in science, and notes for health, how can I possibly get it all done? No, teachers don't conspire against us, but they sure have a knack for assigning work at the same time…and I don't have to tell you how overwhelming that can get. And for those of us who struggle with mental health, things can get tricky.
As someone who has missed due date after due date, allowing the homework and late work to pile up, I can tell you that getting out of that pattern is extremely hard. Two or three assignments, and the anxiety that comes with them, are now ten and fifteen assignments with anxiety of these late assignment PLUS the anxiety of how much you have to do right now.
This snowballing happened because I didn't do the assignment until the last minute or missed the due date, and I didn't want to do anything because the stress was crippling. I watched my grades go from all As to Bs and Cs.
Sure, we want good grades, but at what expense? Sometimes I feel like I'm choosing between my future and my health. After a lengthy and ongoing struggle with mental health issues, including anxiety and perfectionism, I have found a couple of strategies to help me finish my assignments and keep me healthy.
Plan 1: Class Order
Do the homework for each class in the order you attend them in. Start with the first hour. Do you have homework? Yes- complete as much of the homework as you can before you need to take a break. Don't even bring out the rest of the homework. If you don't have homework in the first hour, skip to the second hour. If I have homework, I try to complete as much as I can before taking a break. If not, repeat the steps for third hour through the eighth hour.
Plan 2: Weighted Scale
Start with the easiest assignment or the assignment in which you are most interested. I find I have more motivation and less frustration when I am doing an assignment that feels relatively "easy". When I have completed as much as I can, I work on the next assignment.
Plan 3: Due Date
Start with what is due first. If I have two classes due on Monday, I start with the class I attend first. This helps me ensure my assignments are submitted on time, and that I can get the help I need when the topic is still relevant.
While these strategies work for me; the key is finding what works for you. No single strategy is going to solve your issue. In fact, coming up with a system my feel awkward at first, but we're all just doing the best we can. Be sure that in addition to trying to establish a strategy to balancing life and school, you're always talking to someone who can help. Talk to your parents; talk to your teachers; talk to your counselors. If I've learned one thing over the years, it's that I can't always go at this alone. There are people out there who empathize. You're not alone.  I hope this helps!
Total Views: 704 ,