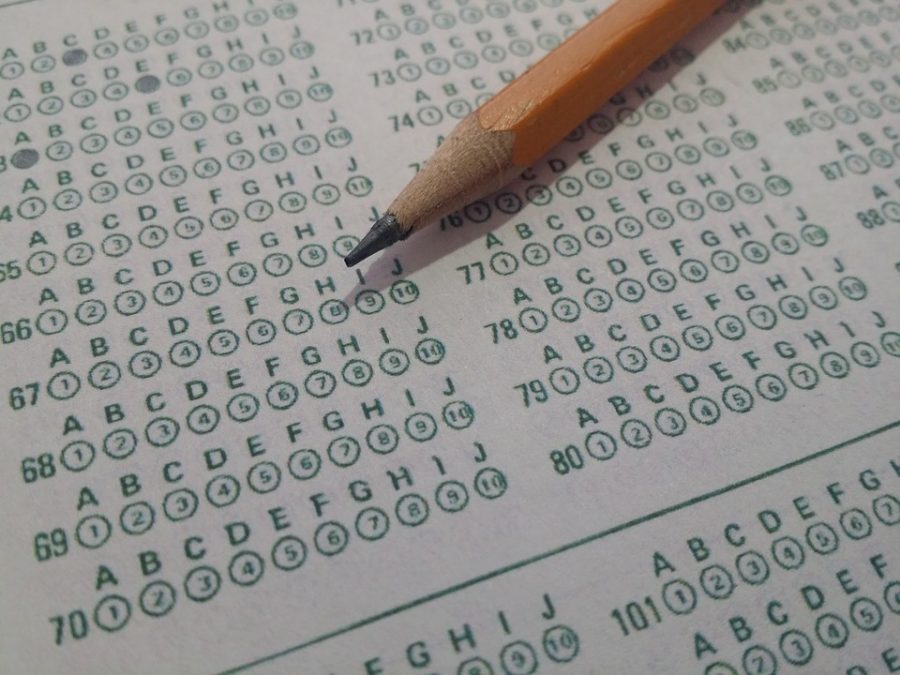 image courtesy of PxHere
Last June's SAT proved to be a controversial test for high school students nationwide. Upon receiving their scores, students found their results to be far lower than they expected; a campaign against the College Board's scoring guidelines ensued.  The nation's displeased students sought to address the apparent wrongdoing that the SAT committed against them.
The campaign, operating under the title of "#RescoreJuneSAT," argued that the test's "curve" was too harsh to accurately represent their scoring potential. "I answered one more question correctly on my English portion of the June SAT yet my score dropped 40 points," writes twitter user @whoatherelinda. "This isn't okay when you charge outrageous prices just to take an exam. #rescoreJuneSAT."
Contrary to students' complaints, the SAT's "curve" is actually a "scale."  This means that the required amount of questions to achieve a certain score is determined in advance by sample test takers who take before the test it is administered nationally. According to the Compass Education Group, the June SAT's scaling was significantly increased; this was caused by an overabundance of questions determined to be "easy" by the College Board. Answering these questions incorrectly resulted in a larger score penalty than getting moderately difficulty or difficult questions wrong. This, coupled with the fact that four questions were omitted from the exam completely, meant that getting even one question wrong could seriously impact one's score.
Some Schaumburg students voiced their discontentment with the test's administration. Senior Matt Feldman felt betrayed after taking the exam. "I studied for weeks before the SAT only for my score to drop 40 points. It made me feel like I wasn't good enough to take the test at all." When asked about the scaling, Matt responded, "The College Board shouldn't give tests that they know are too easy. It's not fair for anybody."
Some were quick to criticize those protesting the exam as malcontents; students argued that the time they had spent studying was now in vain. As the debate raged on, the College Board finally took the time to respond to protestors via its twitter page. "Hi – We will not be rescoring the June SAT," wrote @CollegeBoard.  "Your results would be the same." Students have since doubled their efforts, establishing a website and petition currently boasting over 30,000 signatures.
Twitter user @RESCORETHESAT3, who advertises the site and petition, refuses to back down from the struggle. "We're not stopping any time soon."
The College Board has yet to renege its decision to rescore the June exam.