Saxons LEADing the way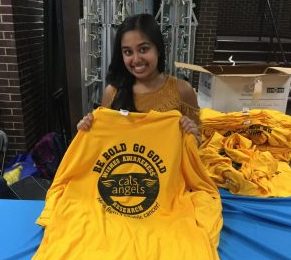 Hang on for a minute...we're trying to find some more stories you might like.
Saxons LEAD, a new leadership forum at SHS headed by Mrs. Napier, Ms. Carleton, and Ms. Kahan, is prepared to pave the way for a unified school.
The idea for LEAD took root two years ago when Mrs. Napier and Ms. Carleton were discussing a new idea for a club that would bond all school groups..
"It seemed that every club and activity were working independently, so we [Ms. Carleton and Mrs. Napier] thought, ok now is the time to unify them."
LEAD, with nearly 70 student members, has been working tirelessly at doing exactly that. With meetings at 6:45 every Wednesday, committees work to plan activities ranging from welcoming freshmen to publicizing homecoming to charity initiatives.
The recruiting process for LEAD started by reaching out to all sponsors in the school and asking them to identify students who demonstrated exceptional leadership abilities. After the initial meeting, members participated in leadership training day, where they learned from speakers who coached them to utilize their strengths.
"I enjoy being a part of Saxons LEAD because it focuses on being a part of something bigger than just one group or club," said senior member of Saxons LEAD, Sydney Holmberg. "It's about bringing the whole school together."
Currently, LEAD is promoting the first home football game this Friday focusing on raising money for Cal's Angels Foundation [dedicated to fighting pediatric cancer]  during lunch periods on Wednesday, Thursday, and Friday. They are also trying to get more people involved in homecoming festivities, especially for class hallway decorations on Tuesday, September 25, and working on new building-wide initiatives for Unity Week in October.
In addition, freshmen mentors will be going into the study halls to help new students understand SHS culture.
"We really hope to start building a foundation–a building block of school culture and unity," Mrs. Napier said.
Saxons LEAD is going to pave the way into a more united, positive school culture and high school.
Total Views: 1003 ,