The Outdoor Adventure Club promises an escape to nature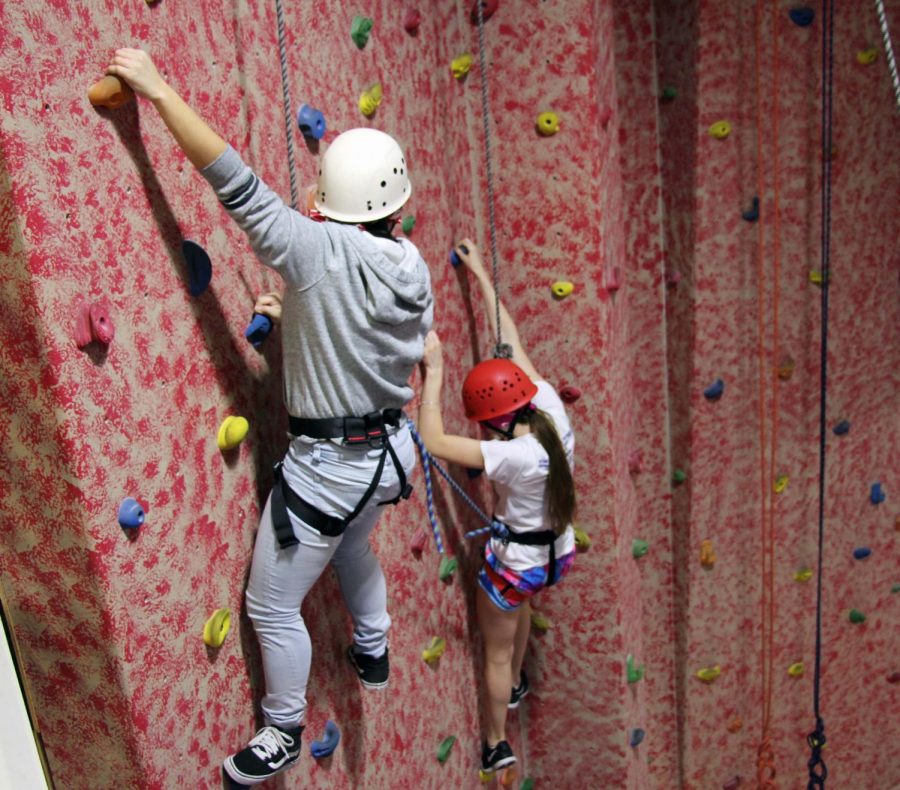 Oskar Malkiewicz, Editor-in-Chief
January 24, 2019
Thanks to the sponsorship of Mrs. Hinojosa and Ms. Boland, Schaumburg's Outdoor Adventure Club is now available to all juniors and seniors who are interested in climbing, camping, and the great outdoors.
Ms. Boland, who students can also find in the AP resource room, hopes to spread her appreciation of nature to students and encourage them to do the same.
"I am an avid climber and love the outdoors," says Ms. Boland. "I attribute this love to the outdoor adventure classes I took when I was in high school at Conant."
Ms. Boland hopes the club will be able to awaken a similar love in students by exposing them to the joys of climbing and exploring the great outdoors.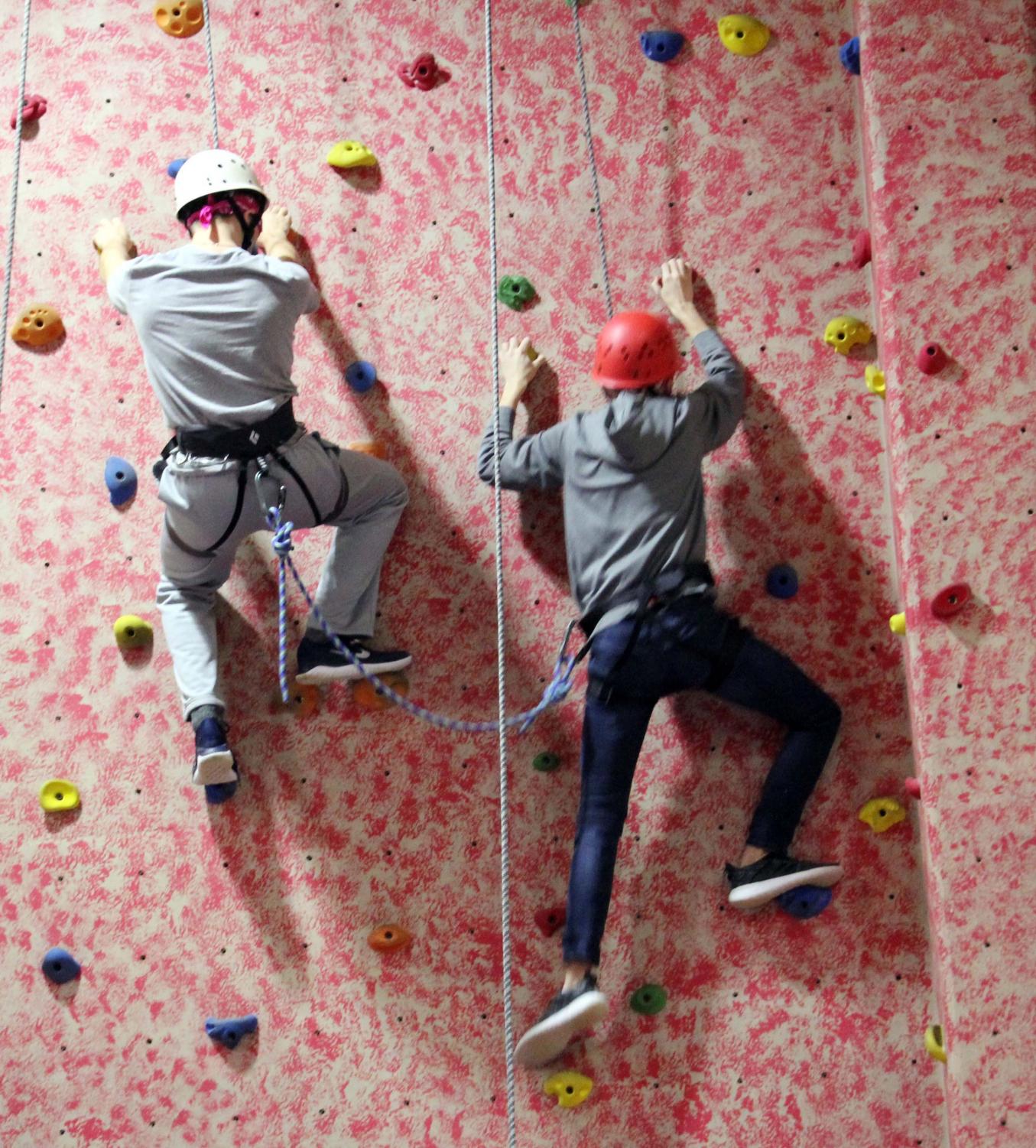 The idea for the club arose when several students approached Mrs. Hinojosa wanting to learn more about climbing. Mrs. Hinojosa, knowing Ms. Boland to be an appreciator of nature, sent them her way, and from there the two of them worked together to create the club's.
"We've been talking about starting this club for a while, now, and this was the kick in the rear to get us started on making it a reality" says Ms. Boland. "The goal of the club is to make outdoor recreation more accessible to the students of Schaumburg High School, and to introduce students to sports and activities they might not have known existed."
While climbing is planned to be a large part of the club's activities, students need not worry that other outdoor-related activities will be put on the back-burner.
"At the meetings we will do anything from climbing the walls here in the gym, to learning some basic skills to start enjoying the outdoors" says Ms. Boland. "We will do more than just climb."
Some planned activities include trips to Vertical Endeavors, canoeing on Volkening Lake, or even going camping or mountain biking.
"We will meet twice month for meetings, and once a month to go on a trip off campus to either learn more from professionals, practice things discussed in the meeting, or just to enjoy being outside."
When asked to enumerate some of the potential benefits of the Outdoor Adventure club to students, Ms. Boland responded passionately: "Love and respect for the outdoors and nature and one heck of a good time. Suffice it to say, programs like this have made a positive impact on those who participate in them."
Total Views: 2449 ,