Joint choir concert brings warmth to winter
On February 28 at 7:00 PM, the Schaumburg High School Choir held its annual Winter Choral Concert. Choirs from SHS feeder junior highs performed alongside our Choraliers, Men's Choir, Concert Choir, and Treble Choir in this night of music.
This year, the choirs performed a selection ranging from classic rock tunes to songs from theatrical shows, weaving together a cacophony of emotions and stories. Together, the performance made for a magical night of music. 
"The Greatest Show," "Bohemian Rhapsody,"" Dancing Queen," "On My Own" and an acapella arrangement of "Somewhere Over the Rainbow" are just a few songs that audience members recognized in the program. Costume-like props and choreography aided in bringing the performance to life.
"We had wide variety of music that a wide variety of people can relate to and find pleasure in listening to. I like the shift from our typical music to more pop and musical theater style pieces," noted Isabel Szpunar, Junior in the Concert Choir.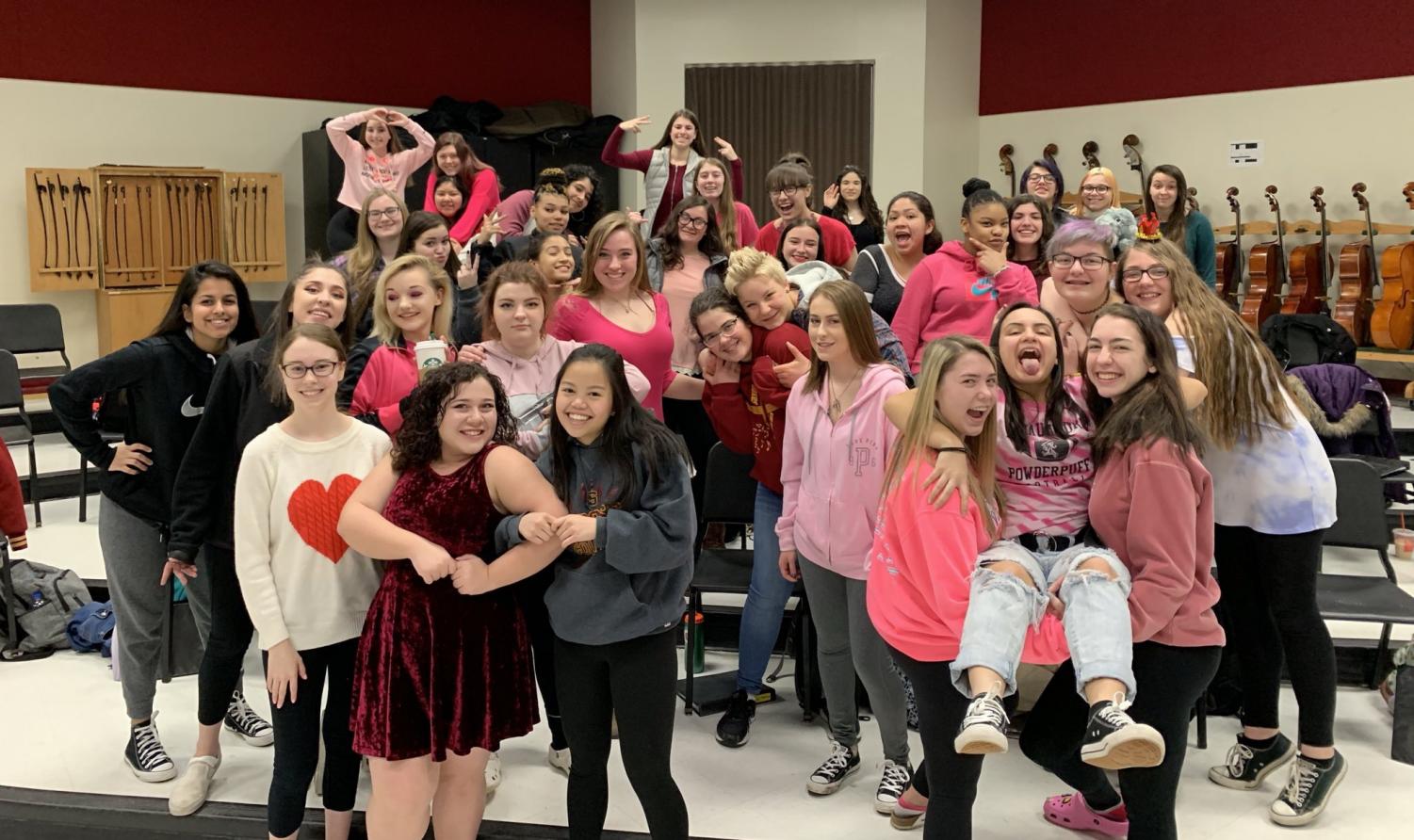 "I feel like students came to this concert because it revolved around pop culture music," echoed Parikshit Joshi, a sophomore Men's Choir member. "We don't get to do that very often, and I really enjoy singing these songs because we're used to performing classical choral arrangements, and these songs are more recent and mainstream."
While SHS choirs worked to perfect their pieces for the 28th, a similar undergoing took place at Frost and Keller, as their choirs were included in this unique performance.
"It's really cool to see growth from a younger choir student to those who are in Concert and Treble Choir," states senior concert choir member Kaylee Kalvig. 
In addition to different levels of choir, audience members experienced a variety of music genres and showed their support for the Schaumburg music department.
"As the junior highs participated, it's important to show that high school culture still cares about music so they don't get the wrong impression that they are going into a choir that no one cares about," notes Jake Long, senior and member of the Men's choir.
"Our concert was really entertaining," freshman member of the Treble Choir remarks. "Audiences members got to experience all levels of choirs and a wide range of music."
The night was  filled with a variety of music from a variety of choirs and audience members will be able to hear at least a few songs that they know and love. By implementing choreographic elements, the concert experience weighted to new levels for both performers and audience members.
Sophomore Mia Vollokommer thoroughly enjoyed the concert stating, "It was fantastic! The concert was impressive and Bohemian Raposdy had a show stopping ending!"
A number of choirs worked together to present this amazing show. The dedication of the students, both Schaumburg and feeder schools, is what made this performance the choir's best yet.
Total Views: 3438 ,