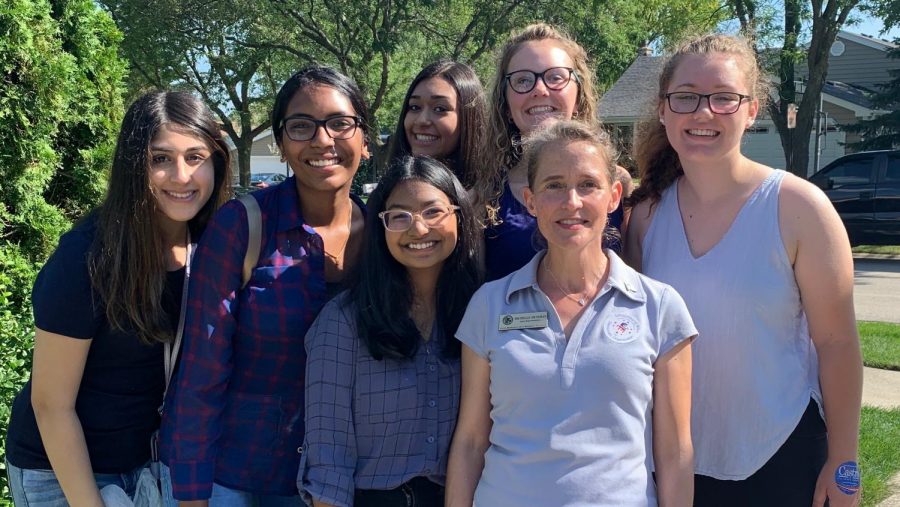 photo by
Schaumburg High School is excited to debut a new chapter of the largest student government in the country, the Junior State of America. JSA meets on Thursdays, starting October 3rd, in Room 228/242.
Mr. Phillips will be sponsoring JSA, a club that fosters a non-partisan, non-competitive environment focusing on leadership, growth, and involvement and offers various leadership positions and a student run cabinet.
Sophomore Araha Uday and junior Riya Shah jointly started JSA. It was started because of its non-competitive environment that is focused on leadership, activism, and growth rather than winning. Also, having access to an opportunity like JSA means potential access to scholarships, alumni networks, and new places and people.
"JSA is a student engagement club designed to encourage civic engagement and introduce students to issues important to them," stated Mr. Phillips. "It also provides opportunity to talk to their peers at SHS and students around the country."
The committee participates in a variety of activities, such as "thought talks," debates, volunteer opportunities throughout the community, and opportunities to learn from guest speakers. Additionally, the club visits local conventions, all of which allow high school students to acquire leadership skills and information vital to be effective debaters and civic participants.
JSA has already started to get involved in the community. JSA members have walked with local elected officials like Representative Krishnamoorthi and State Representative Mussman in the Septemberfest parade last month. Representative Mussman will be guest speaking for JSA on October 17th.
People who are not as comfortable competing, don't have experience in politics, or who are of a variety of political views can still participate.
In fact, Payton McGraw, a sophomore, said "I feel like JSA is a positive environment for me to express my views without judgment and also have fun in the process."
Not only does JSA allow students to improve certain skills but also provides opportunity to meet new people and have fun.
"I'm really excited for students to learn all that JSA has to offer, from the alumni network to the leadership opportunities, as well as a chance to meet new people," Araha Uday, a sophomore, expressed. "I think it'll be a lot of fun!"
With no mandatory commitment, JSA offers a chance for students to develop knowledge of civic duty, gain leadership skills, and have some fun.
It is never too late to join. Come to the first informational meeting to learn more about JSA opportunities.