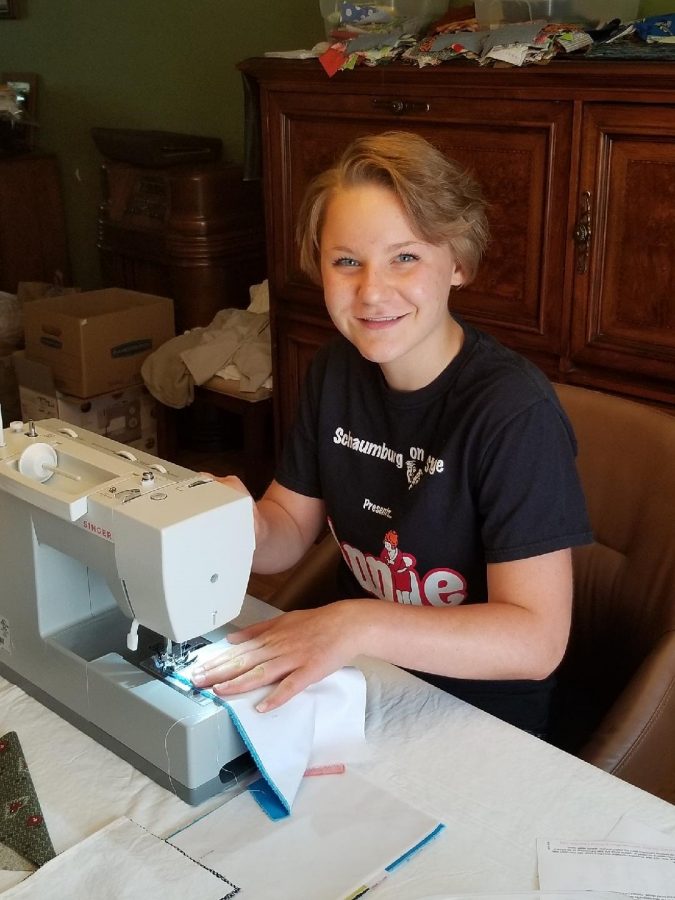 A wonderful student, a supportive teammate, and a compassionate sister are just a few roles Emma Davenport plays in her day to day life. She is involved in multiple facets of Schaumburg's community. Whether it's theatre, athletics, or academics, Emma's compassion and kindness inspire those around her. 
Starting as a small Facebook group, Emma's efforts to provide masks during the early stages of the coronavirus pandemic became a national nonprofit organization within its first week. In the first week of her involvement with MasksNOW, they received a request for 13,000 masks from different hospitals across Illinois. Since there was no structure or organizational system to distribute these masks, Emma took it upon herself to set up a data organization structure utilizing Google Sheets, Google Slides and Google Forms. This system eventually manifested into a network where people could request masks and inform others about drop-off locations.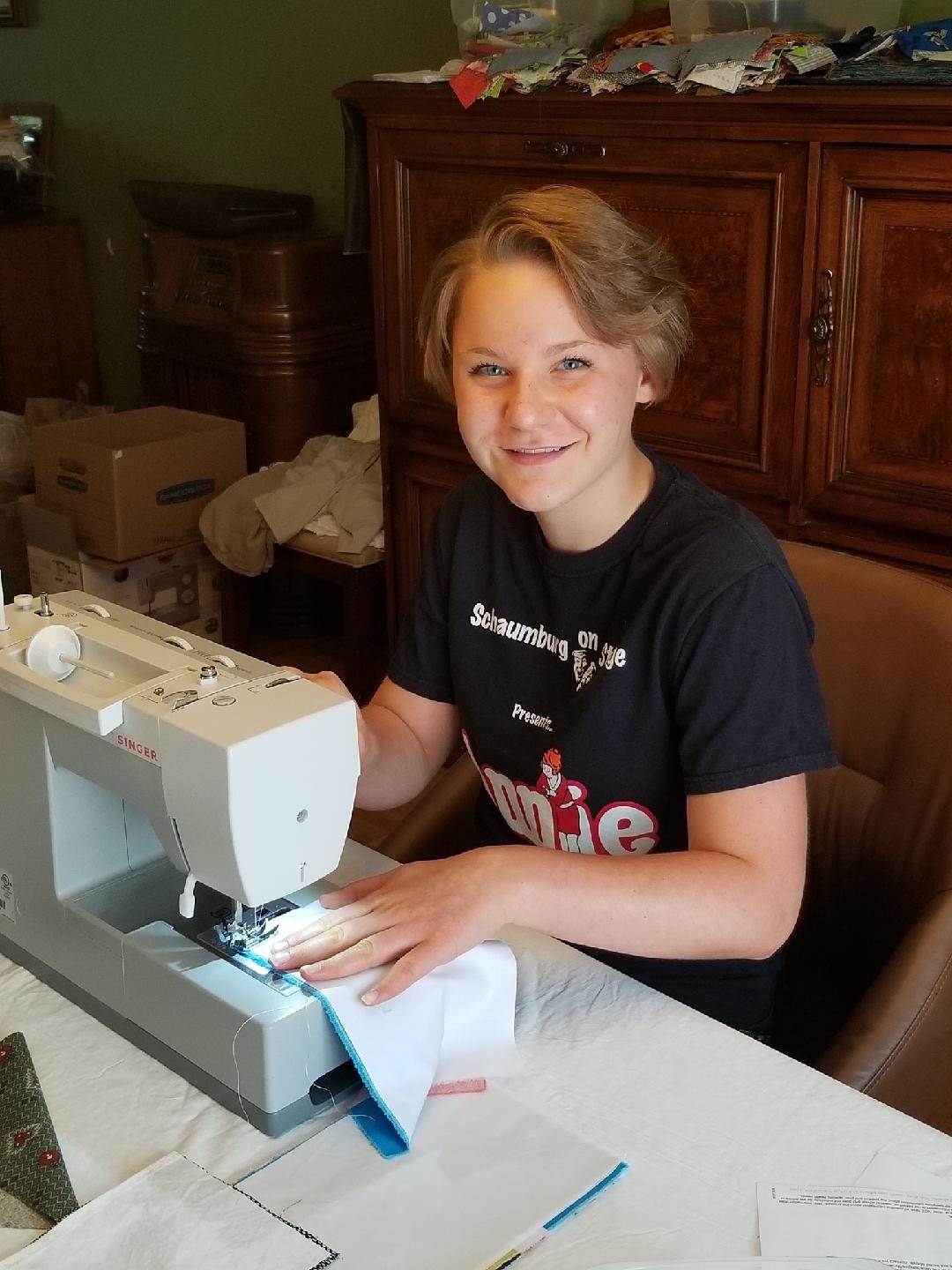 Initially producing 200 masks per week, Emma's coordination saw their  production rise to 1,500 masks per week. MaskNOW currently serves 148 different organizations and has distributed over 50,000 cloth and disposable masks. MasksNOW is not just a charitable organization. 
"We're a network of sewists, crafters and general do-gooders who are looking to alleviate some stress off of healthcare workers," Davenport said. 
Because involvement declined when school began, Emma stepped up her involvement to make up for this deficit. In any given week, she not only attends school and golf practices full time, but she is also responsible for managing and maintaining consistent communication with over 150 volunteers. This administrative role has definitely been a challenge for Emma.
"This is a great opportunity for me to learn about time management," Davenport added.
However,  she wants more involvement from Schaumburg's student body. 
"If everyone at Schaumburg donated money for one mask, we could produce 2,500 this then could go on to help so many healthcare professionals and organizations who are in dire need of supplies" Emma explained. 
Donation is not the only way to aid MasksNOW; they need everyone from sewers, labelers or even people to just iron fabric.
What stands out most about Emma is her kind heart and more importantly her love for Schaumburg's community. She makes it clear that her passion lies in making the world a better place through connecting and helping individuals. Whether it is her recent Homecoming Court nomination or leading a national non-profit organization, there is no doubt Emma will continue to accomplish amazing feats while positively influencing those around her.
Twitter: @MasksNOWIL
Instagram: https://www.instagram.com/masksnowil/?hl=en
Facebook: #MasksNOWIllinois, Masks Now IL
Website: www.masksnow.org
GoFundMe: gf.me/u/x6ixb2