Your Morning Coffee Cart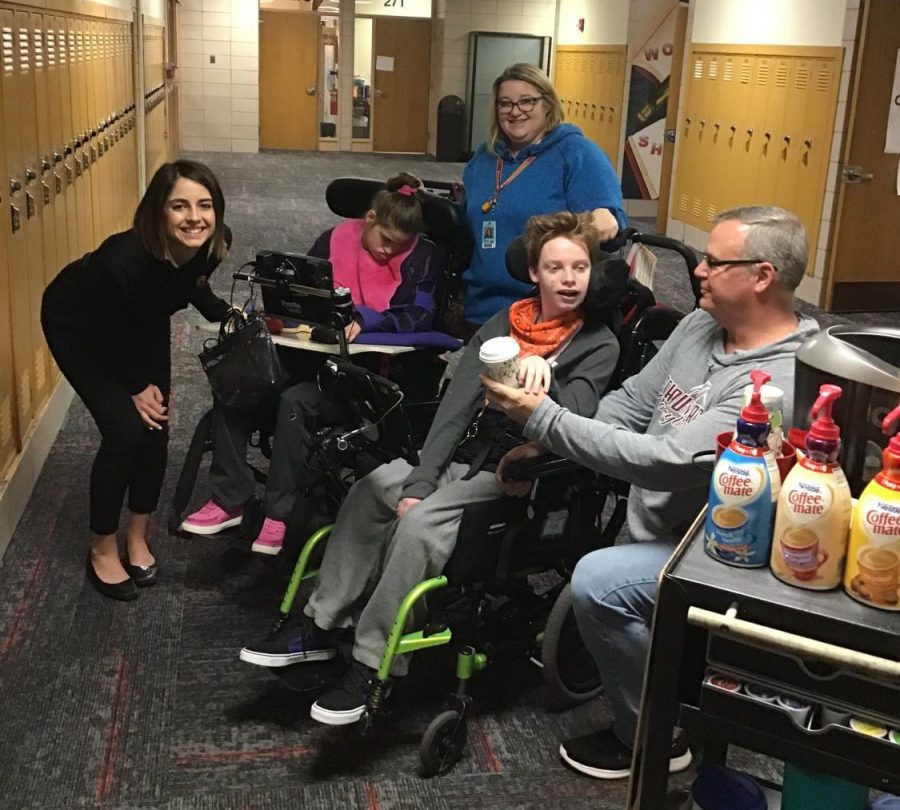 Scibe Staff
December 5, 2019
Coffee. Iced coffee. Pumpkin spice coffee. Sugar. Cream. Black. We all have our own tastes when it comes to coffee. Many of us can't even start our days without it. In addition to the caffeine we need to get us up and ready to tackle another school day, there is just something relaxing about sipping on a cup of java. It makes the day seem almost doable. So for those of you who don't want to spend the $3.00 for a Dunkin plain coffee, the $4.50 for a Starbucks, or simply don't have the time to make your own, Mrs. Mojica and her MC (multiply challenged) students will bring tea, hot chocolate, and coffee right to your classroom door. 
Now in its 4th year, the Coffee Cart,  in addition to offering the student body with a much needed "pick me up," provides the opportunity for the MC students to improve their communication skills by interacting with general education students. 
"We want our students to be part of the school community and to teach general ed students that students in the MC program are the same as everyone else," Mrs Mojica stated. 
"Coffee Cart provides a way for the MC students to have a 'work' experience and communicate with staff and students in the building," Mrs. Mojica added.  "I think the Coffee Cart shares what the MC students CAN do."
While many classes already take advantage of the convenience service, MC teachers are looking to increase visits. 
"We would like more classrooms to take advantage of this communication and social opportunities for all students," Mrs. Mojica said.   
"Usually, I try to get the MC students involved," English teacher Ms. Bingham said. "Since we are a writing intensive class, it's nice to have the opportunity to purchase coffee, interact with other students, and have a break from the essay. I like the fact that the coffee is cheaper than Starbucks Coffee, and I really enjoy getting visits from Drew, Monica, Matt (HE GRADUATED!), and anyone else who is working the cart that day."
For students, a trip to the Coffee Cart offers a chance to take a quick brain break from class and interact with students with whom they may not on a regular basis. 
In addition to the Coffee Cart, the MC programs make and sell fire starters, made from paper recycled from SHS classrooms, and will begin selling locker air fresheners soon.  Money made from the sales of the bricks and the coffee cart go directly to supplies and donations back to the school community such as Blessings in Backpack. Encourage your teachers to arrange a visit from the Coffee Cart and purchase a fire brick and locker air freshener. 
Total Views: 1774 ,