Chicago Bears Rocky Season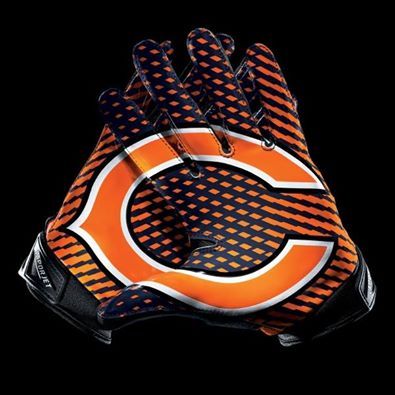 The Bears have struggled to capitalize on the organizational stability that fans hoped would lead to continued success this year. Some players are not developing as the years pass: Adam Shaheen, Trey Burton, and Anthony Miller come to mind. The coaches say they trust the players, but results on the field have under-impressed. Struggles are not limited to the offensive side of the football.  The defense misses Akiem Hicks, Danny Travathan and now Roquan Smith. But thankfully they have found a gem in Nick Kwiatkoski. Schematically speaking, second-year coach Matt Nagy has not put his team in a position to succeed. Plays that worked last year, have seemed to disappear this season. The Bears have a lot to work on, but there is not enough time this season to fix them.
Last year the Bears made the playoffs for the first time since the 2010 season. They looked to be on the rise after the breakout year with coach Matt Nagy and QB Mitchell Trubisky leading the charge. But after the first couple of games, it became difficult for Bear fans to ignore various struggles that they had not expected. 
Last year Mitchell Trubisky had a good year, but this year instead of progressing, he took a big step back. Trubisky seemed to regress compared to last year and Nagy may have been scared to use him like he did after his injury. As the season progressed, he seemed to improve–as did the play selection from coach Matt Nagy. Against the Cowboys Trubisky looked like a Pro-Bowler, as he became the first QB in NFL history to complete 70.0+ pct of his passes on 30+ attempts, throw 3+ TD passes, rush for 50+ yards and rush for a TD. 
As Matt Nagy seemed to struggle with his play-calling in the beginning of the season–there was even speculation that he should give up calling plays. His gameplans had often called for Trubisky stay in the pocket, a weak point of his. Nagy asked Trubisky to throw screen passes that just didn't work. Coach Nagy would call the same play three consecutive downs at the one yard line only to settle for a field goal. His play-calling may be improving as the year progresses, but we are not seeing the surprising craftiness the bears offense displayed last year.
The Chicago Bears' defense, their strong suit, has not stood out this year but mainly because of injuries. Many are also quick to point out that the offense quickly punting after failing to convert a third down has given the defense very little time to rest. This may have caused some key contributors to suffer injuries, such as  Akiem Hicks and Danny Trevathan. With Akiem Hicks out the Bears pass and run rush has fallen apart. Teams can double team Khalil Mack leaving the Bears with no good rush especially since Danny Trevathan can no longer work the interior. The Bears secondary has not been as good as it was with Eddie Jackson only recording one interception this year. Over the summer, something has happened to this great secondary. However, the Bears found a gem in Nick Kwatoski who has been having an amazing season after filling in for Roqaun Smith one game and the rest for Danny Trevathan. 
Many Bear fans want Trubisky gone, but the general manager Ryan Pace saw something in Trubisky when he drafted him 2nd overall over reigning MVP Patrick Mahomes. Mitchell Trubisky will be staying in Chicago for years to come, but the main question is if Matt Nagy will change his gameplan to benefit this young team.  Will Trubisky be able to continue exhibiting his skills after struggling to put things together to start the year? Can the defense overcome key injuries and force pressure via their secondary? Questions remain, but thankfully they can start to answer them against Green Bay this Sunday.
Total Views: 3628 ,