Welcoming our New Principal, Mr. Brian Harlan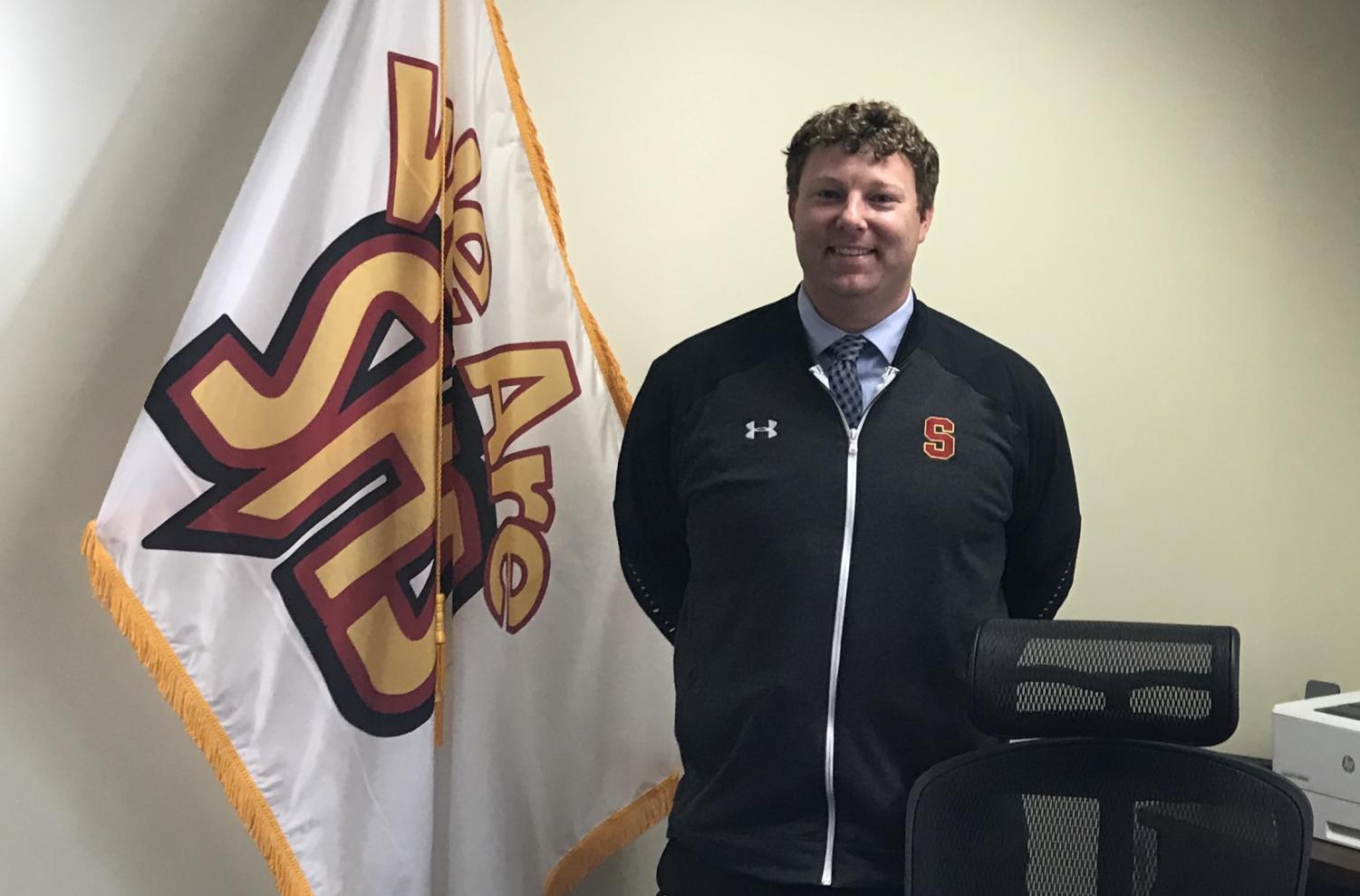 When Schaumburg High School officially opens its doors for students to return, they will be welcomed by a new face. Mr. Brian Harlan leads Schaumburg High School into a new decade, as the fifth principal in school history.

He is replacing Mr. Little, who retired after 33 years of service to District 211. Mr. Harlan, previously an assistant principal at Hoffman Estates High School, wishes to have a positive impact on every student passing through the school–both indirectly and directly.
"I think it's really important for me to come into any position with an open mind and listen to what people have to say," says Mr. Harlan. "I want to do whatever I can to support the vision…to be supportive of all students and create great opportunities for our students so they can be in the best position."
"
I think it's really important for me to come into any position with an open mind and listen to what people have to say."
— Mr. Harlan
Principal Harlan would like to create a welcoming place where students have an abundance of spirit and support and where interactions occur regularly.
"I really envision a school where there is a lot of school spirit," Harlan highlights. "We're here ultimately for school, for education, for academics, to move that forward, but ultimately this needs to be a place where people have fun."
Though he has not been been able to fully experience his role as principal, he craves connection with people.
"Right now, our goal is to get everyone back to normal," Harlan explains. "We just need to keep doing the best with what we have. Just seeing students in the afternoon has been awesome."
Mr. Harlan grew up in a small town, and he loves that our high school serves as a revolving axis of local life.
"Schaumburg has a rich tradition," Harlan states. "It is really the central part of the Schaumburg community, and there is an amazing group of students, staff members, and community members that really make up the Schaumburg High School community."
Along with his role as principal, Mr. Harlan is busy at home with his two young boys. He and his wife, an English teacher in the district, find happiness in their time spent with the family. Having a parent's perspective, Harlan brings empathy to his position, which he believes will help his visions materialize.
"All of my hobbies seem to revolve around my kids and driving them places, supporting them, and doing whatever we can for them," Mr. Harlan says. "Once someone becomes a parent, you have that perspective whenever you're working through a situation."
Assistant Principal Mrs. Napier describes Mr. Harlan as smart, creative, humble, and willing to put himself out there.
"He's got an infectious laugh," Napier exclaims. "He makes me laugh, which is a good thing."
Mr. Harlan faces many challenges as District 211 works to bring students back to school safely. But his his passion for community, family, and education will serve him well as he leads us through our first year under his watch.
Total Views: 1107 ,