Latinos Unidos Increases Cultural Awareness
Near the end of the 2020-2021 school year, a group of four juniors came together to create a space where members of the Latinx community could be represented and included at Schaumburg High School. Every other Wednesday, the club meets in room 13S to celebrate their cultures and discuss topics of importance.
The four founding members, Thalía Cruz, Alan Medina, Loreto Galvan-Alva, and Fatima Galvan-Alva, believed that SHS needed an area where Latinx could be celebrated and valued. In an equity audit, minority students were asked to share their experiences of SHS.  Students divulged that they were often left feeling that their cultures were not welcome here at SHS. Latinos Unidos seeks to do its part in addressing that by educating students regarding the vast array of holidays, cultures, or traditions of their heritage. 
"We felt that in SHS, in our experiences, there wasn't a club that catered to our culture or that truly appreciated it, so we decided to create one in order to amplify Latinx voices and create a space where future students can feel appreciated," Galvan-Alva explains. 
Every meeting holds something different to keep the environment exciting. For example, one meeting was based on listening to a multitude of stories, myths, and legends from Latin America. During Hispanic Heritage Month, the club decorated one of the hallways in the school. 
One of the clubs' main tenets is inclusivity, therefore, anyone can join Latinos Unidos.  The club wants to reach out to the school and bring people together.  There are many ways that students can help to make our school a more inclusive space.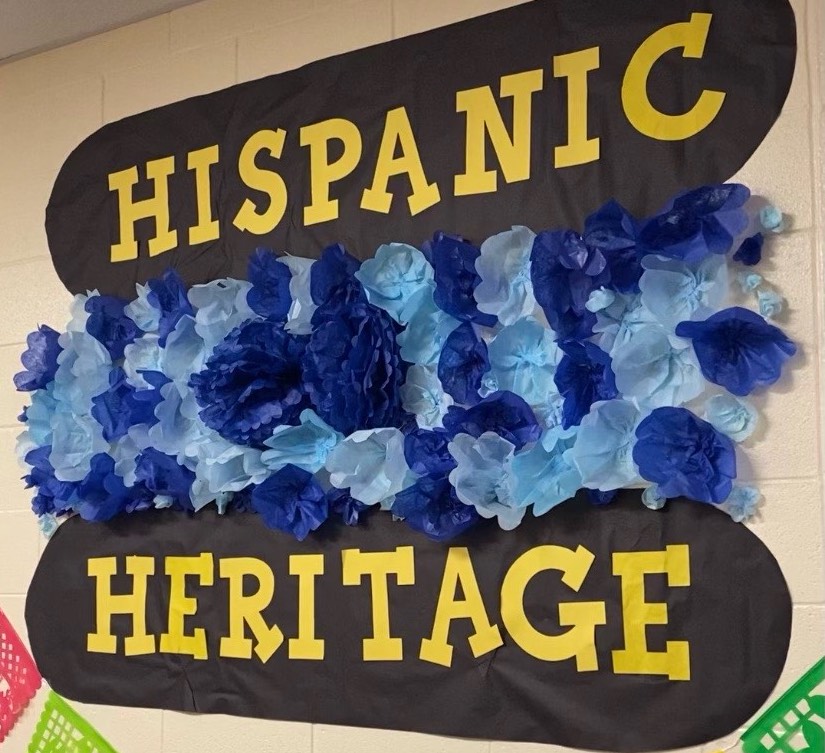 "A way that students can become involved in order to better represent Latinos at SHS is to be a part of equity discussions when possible, join clubs like Latinos Unidos, AAPI, Black Leader Achievers Club, and listen to other students' experiences," Galvan-Alva explains. "Being a part of these clubs and discussions will push the need to improve equity in D211 schools, especially for minority groups."
However, starting the club was not without its challenges. Since the club started two months before the end of the school year, meetings had to be held over Zoom. 
"It was very difficult to get the word out and promote our club. We only were able to have 2 meetings last year," club sponsor Mrs. Somarriba states. "Some of the difficulties we have faced are definitely recruiting students. A lot of students, especially underclassmen, still don't feel totally comfortable joining clubs and socializing with new people. It's been a struggle but we are still making an effort to advertise our club in order to get more members."
Students can become involved in Latinos Unidos by attending meetings every other Wednesday. Not only is every meeting something new and fun, but the sponsors and leaders are open to Latinx experiences, along with suggestions on activities. Contact Mrs. Somarriba ([email protected]) or Ms. Perez (​​[email protected]) for more details.
Total Views: 1857 ,