Bracketology: Kansas joins as the newest 1-seed as "Bubble Mania" continues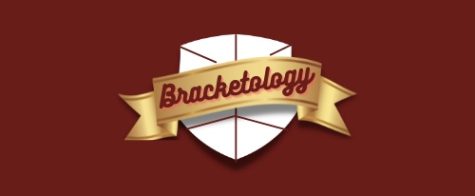 After another crazy week of college hoops is in the books, we're back with a fresh bracketology update. When I sitting in my bracket bunker crunching numbers this week I thought to myself, 'when will my job ever get easier?' That's a simple answer; never!
So without any further delay, let's hop right in.
NOTE: AP Poll ranks mentioned are from the January 24th poll release
UPDATED: JANUARY 26th
Through January 25th games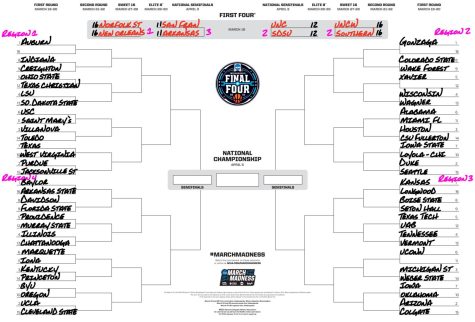 It seems like every new bracket brings a new 1-seed. Kansas is the newest team to ascend to the top line (as No. 3rd overall) joining Auburn, Gonzaga, and Baylor. The Jayhawks just keep finding ways to win games. Kansas had some late scares this past week, specifically on the road, against Oklahoma and rival Kansas State as well as at home this past Monday to Texas Tech in 2OT. Depsite being a 1-seed, they haven't been playing their best ball recently, but the fact they're winning games is a good sign. Kansas is about to begin a hefty stretch of games: v. 12 Kentucky (Sat., Jan. 29th), @ 23 Iowa State (Tues., Feb. 1st), vs. 4 Baylor (Sat., Feb. 5th).
As mentioned before, Kansas is joined by Auburn, Gonzaga, and Baylor. Our top overall seed this week remains the same. I think we all can agree Auburn should've been No. 1 in the AP Poll last week, but I think the committee was waiting to see how the Tigers would fare against SEC foe Kentucky, which they won 80-71. Auburn has some breathing room from Gonzaga, but any sort of major slip up could drop them from the No. 1 overall spot. Here's what the Tigers' upcoming slate looks like: vs. Oklahoma (Sat., Jan. 29th), vs. Alabama (Tues., Feb. 1st), @ Georgia (Sat., Feb. 5th).
Followed by the Auburn Tigers are the Gonzaga Bulldogs for the second straight week. The 'Zags have been led by Chet Holmgren. Over his last five games, Holmgren is averaging 15.8 points, 9.0 rebounds, and 3.3 blocks. San Francisco was Holmgren's first "true" test of the season, but we all know how that finished…(Jan., 20th: San Francisco 62 — No. 2 Gonzaga 78).
And to close round out the top seeds for the week is Baylor. Even after Baylor's two-game losing streak, the Bears still remain on the top line after a pair of of solid road wins over West Virginia (Jan., 18th) and Oklahoma (Jan., 22nd). Baylor's Matthew Mayer has stepped up big time for Scott Drew in recent weeks averaging 11.6 points and 5.1 rebounds in six of his first eight games. Like Kansas, Baylor has a difficult next few games: @ Alabama (Sat., Jan. 29th), vs. West Virginia (Mon., Jan. 31st), @ 5 Kansas (Sat., Feb. 5th).
Bracketology Seed List
NOTE: Seed list was created through January 25th games
Total Views: 458 ,