New Mexico Bill Offers Free Tuition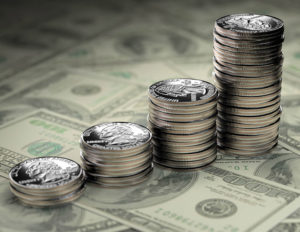 On Friday, March 4, 2022, New Mexico Governor Michelle Lujan Grisham signed the New Mexico Opportunity Scholarship Act, waiving tuition for New Mexico students who attend in-state public schools or tribal colleges.
Though there are eligibility requirements, such as a minimum of six credit hours and maintaining a grade point average of at least 2.5 during the student's time in college, Senate Bill 140 is actually very inclusive. The Act includes new high school graduates to part-time adults to prison inmates to immigrants (regardless of immigration status). Indigenous Americans can also receive free tuition for tribal colleges. Additionally, the tuition is covered before financial aid and scholarships, allowing students to utilize those funds for housing, food, books, and more. 
Recently, college enrollment decreased as tuition soared across the nation. According to Forbes, public four year college tuition increased 1.6% while private schools increased 2.1%. The pandemic forced students to move to online learning, causing students to avoid college. However, with the New Mexico Opportunity Scholarship Act, students will be able to enroll in college without worrying about high tuition costs and future student loans. Additionally, New Mexico's public educational institutions will become more popular and attractive to in-state residents, possibly increasing enrollment in the coming years.
While SB 140 offers increased options for prospective students, the funds need to come from somewhere. Since the measure costs $75 million for the 2023 fiscal year, one percent of the state budget, the funds are being reallocated from other sources.
Due to the recent Russian invasion of Ukraine, there have been efforts to increase domestic oil production, and New Mexico's oil fields in the Permian Basin are expected to produce record levels with 5.208 million barrels a day in April. Income from increased oil production may help fund SB 140 moving forward. 
However, those opposed to the bill are concerned that funding the plan may not be sustainable. Some senators believe that even if tuition is paid for, there is no guarantee that the student will stay in New Mexico for a job. Paying for the student's tuition, only for them to take a job somewhere else in the country,  "wastes" resources devoted to that particular student. Some lawmakers wish that there was an income cap, so that wealthy New Mexican students would not receive tuition-free college that they can already afford. 
Nevertheless, the New Mexico Opportunity Scholarship Act will aid many families with relief from tuition, allowing them to avoid future debt while receiving a stable education for future jobs. Only the coming years will truly reveal if the Act will be sustainable, possibly encouraging other states to draft similar legislation.
Total Views: 1356 ,