College Football Playoff: over and underrated teams from the initial CFP rankings
The first edition of six College Football Playoff Rankings was revealed Tuesday night with undefeated Georgia slotted as the No. 1 team after a dominant start to the 2021 season followed by one-loss Alabama, undefeated Michigan State, and one-loss Oregon to round out the top four. 
The initial CFP Rankings have created some havoc around the college football community, questioning some of the decisions made by the committee. Before I go on, I wanted to remind everyone of the key points the Committee follow when ranking teams besides overall record:
Strength of schedule

Head-to-head matchups

Results vs. ranked opponents 

Results vs. unranked opponents

Conference championships (when decided)
Alright, now it's time to take a deep dive into the key takeaways from the committee's first initial CFP Rankings. Here are some of the overrated and underrated teams in the initial College Football Playoff Rankings: 
Note: Team records are as of Tuesday, November 2nd, the night of the first CFP rankings release 
Overrated: 2 Alabama (7-1)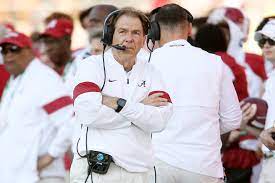 There were mixed opinions with Alabama being ranked No. 2 in the initial release. I thought Alabama was "overrated," mainly due to their performance throughout the beginning of the season.
Alabama has four top-25 wins this season over 14 Miami and 11 Florida, who was ranked at the beginning of the season, 16 Ole Miss and 17 Mississippi State are solid but does have a loss to Texas A&M on the road, a team that on paper doesn't good. 
Before anyone panics about there being two SEC teams in the CFP this year — don't. If Alabama loses to Georgia in the SEC Championship, they're out, and if they win, they're in. As simple as it gets. 
Underrated: 6 Cincinnati (8-0)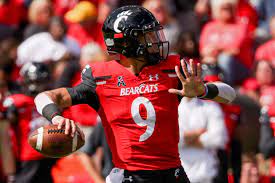 The committee gives absolutely zero respect for Group of 5 teams. Cincinnati has multiple worries starting with what's in front of them; specifically the Big Ten (Ohio State and Michigan State). Kirk Herbstreit is spot on when he said Tuesday "If you're a Cincinnati fan, you are pulling for the Georgia Bulldogs to win the rest of their games, including the SEC Championship. That would eliminate Alabama." 
Cincinnati also has to worry about the teams ranked behind them: Oklahoma, who's currently ranked No. 8, has a stacked remaining schedule with games against Baylor, Iowa State, and Oklahoma State, two of which are ranked within the top 15. If they run the table, it'll be hard to keep them out of the playoffs. 
Overrated: 17 Mississippi State (5-3)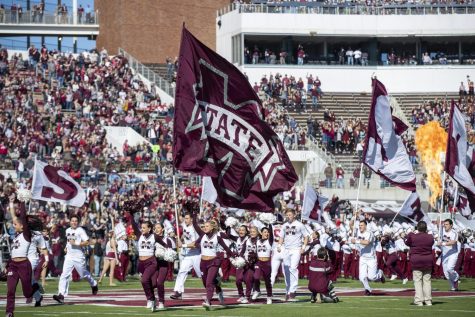 The committee made it clear they were going to put head-to-head matchups into account in their first set of rankings, but Mississippi State has three losses, the most tied with No. 21 Wisconsin. The Bulldogs is the only team with three top-20 wins (NC State, Texas A&M, and Kentucky), but you can't overlook their two of three disgusting losses to Memphis and LSU (their third coming from Alabama 49-9).
Underrated: (NR) UTSA (8-0)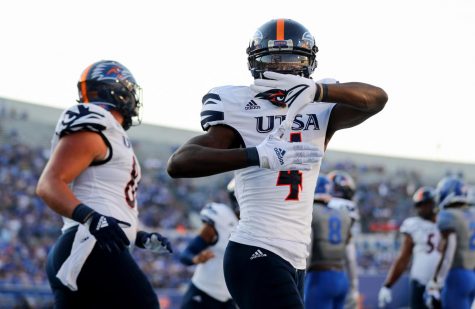 Speaking of the committee disrespecting smaller schools, like Cincinnati, one of the few unbeaten teams left in college football this season was snubbed of a Top 25 appearance. I'm looking at you UTSA (8-0).
If you're going to have a three-loss Mississippi State team in the Top 25, specifically at No. 17, then give some credit to UTSA who has been one of the more impressive teams among the smaller schools, outside of Cincinnati.
My only hope is that next week's rankings release doesn't make me want to throw my remote at the television and that Gary Barta, CFP Selection Committee Chairman, actually uses his brain while answering questions during his media appearance. 
Total Views: 266 ,