Saxon Boys Basketball Season Preview
Following their 2021-22 campaign, the Schaumburg Boys Basketball program is ready to suit up and take the court. This season, change is in air as the boys look to improve on their 15-13 (1-9 MSL West) mark from last season under new head coach Jason Tucker. 
Coach Tucker is entering his 15th year and 13th as a head coach. He has previously coached at Luther North (7 season, compiling a 120-81 record and a Regional Championship in 2014-15) and at Taft (3 seasons, 44-31 combined record). Tucker holds a 181-123 career record entering his tenure at Schaumburg.  With a winning record, Schaumburg can be confident that the boys basketball is in good hands.
Part of his success has come from Coach Tucker's ability to hold players accountable.  Tucker holds high expectations for his players. "Hard work and preparation pay off. If we have no regrets from our work, we won't be upset with the outcomes." Tucker said. "We want guys to work and get better daily."
With tryouts having concluded, players and coaches alike are excited to begin the season.
"I'm looking forward to the journey ahead," Tucker stated. "I believe we can build something special here." 
Tucker is not the only one looking forward to the upcoming season. The players on this team are excited to step back onto the court.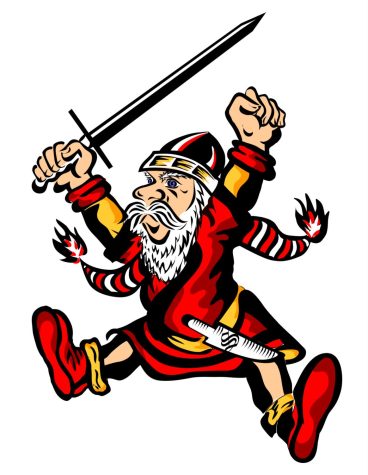 "I'm mostly looking forward to how this team jells together," senior guard Joey Ruiz commented. "I believe we can surprise a lot of people."
The Saxons will once again have their hands full, after putting up a (1-9) mark against conference opponents, as the MSL West is once again stacked with talent.
"[The] MSL West is a great conference. Barrington had an amazing season last year, and we're looking to build up to be there one day." Tucker said. "[I] love the non-conference schedule we [have] put together cause there isn't any cupcakes necessarily. It will only help us get ready for conference, and state playoffs."
The Saxons open their season at the 2022 Boys Basketball "Battle at the Ridge" Thanksgiving Tournament on November, 22nd vs. Mather with a tip-off time of 5:30p at Ridgewood High School.
To view the full Thanksgiving Tournament schedule, press here, Varsity schedule for the 2022-23 season, press here, and stay up to date with the program please consider following @saxonboyshoopz on Twitter.
Total Views: 931 ,