Saxon Baseball Season Preview
After a season played under the difficulties of the COVID-19 pandemic, the Schaumburg Baseball program looks to improve on their 16-13 Varsity season. 
During the offseason, the Saxon Baseball program held Open Gyms beginning in December for players who wanted to begin practicing before school. Players and coaches alike are excited to start a normal upcoming season in the spring.
"I'm looking forward to being able to move forward with our program." Head Varsity coach Nick Kostalek stated. "I think our seniors last year did a nice job of laying the groundwork, buying in and helping lead us in the right direction." 
Coach Kostalek isn't the only one looking forward to the upcoming season either. The players on this team are pumped to step back onto the field.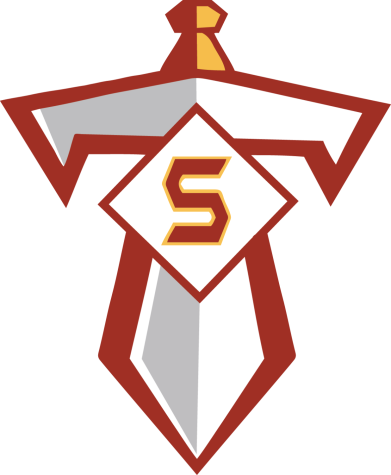 "I'm looking forward to the potential our team has," commented sophomore left-handed pitcher and outfielder Braydon Mazzacano. "I believe we can do some great things."
The Saxons will have their hands full as the conference is once again stacked with talent.
"Our conference has always been competitive and that will continue this season," Kostalek said. "I feel our non-conference schedule will do a great job preparing us for the teams we will see in MSL play. As for teams I have my eye on, Barrington has been the front runner the past few years, so as a competitor I would like for us to reach that level of play."
Last season, Schaumburg's only loss in the MSL East was an away game to Hersey by a score of 6-4. 
"I am excited to see our guys respond, and I look forward to that rematch," added Kostalek.
During Kostalek's first season, he implemented a new philosophy into the program called the "HARC Mentality," which is a staple to the success of the program. 
"
"It's about transferable skills. HARC stands for Hardworking, Accountability, Resilience, and Commitment""
— Coach Kostalek
"It's about transferable skills. HARC stands for Hardworking, Accountability, Resilience, and Commitment," Kostalek stated. "Our focus is turning our teenage kids into young adults when they graduate.  We have high expectations…we're going to hold them accountable."
The Saxons open their season on March 18th vs. Crystal Lake South with the first pitch being at 4:45p, weather permitting. 
To view the full Varsity schedule for the 2021-22 season and stay up to date with the program please consider @Saxon_Baseball on Twitter. 
Total Views: 1324 ,