Bracketology: Duke, Gonzaga, Purdue, and Baylor open as 1-seeds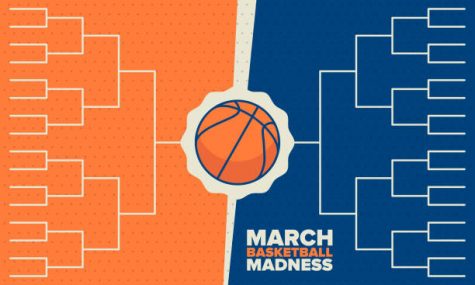 We are now comfortably into the 2021-22 college basketball season, which means it's time for our first edition of Bracketology. 
Many of you are probably wondering, "what is Bracketology?" Bracketology is when you predict the full field of 68 for the NCAA Tournament as if the tournament were to begin today. 
Here at the Saxon Scribe, I hope to update you with a new bracket every other week. 
Here are the key considerations when selecting teams:
Quality wins

Losses

"Quality" Losses

Injuries

Recruitment

So without further ado, let's jump into the first edition of Bracketology for the 2021-22 NCAA Men's season. 
Note: AP Poll ranks mentioned are from the November 29th AP Poll release

UPDATED: NOVEMBER 29th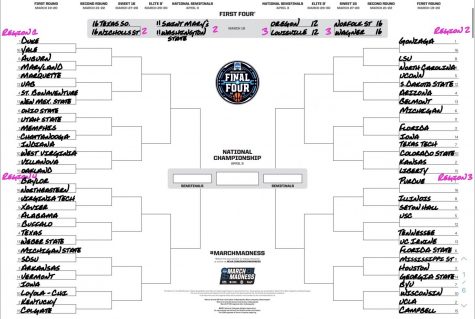 With the conclusion of "Feast Week" and its plethora of tournaments, we have a new top overall seed. Duke's victory over my preseason top overall seed, Gonzaga, plunged the Blue Devils to No. 1 overall in the bracket. Joining the Blue Devils among the top seeds in their respective regions include Gonzaga (Region 2), Purdue (Region 3), and Baylor (Region 4).

ESPN

 

Former No. 1 overall seed, Gonzaga, fell to the newly crowned No. 1 overall Duke this past Friday in a game where the Zags' early turnover and 3-point shooting flaws dug themselves too deep of a hole. The Bulldogs do have a quality win to add to their resume in the Empire Classic Championship against UCLA in dominating fashion. Gonzaga's next key game is on Dec. 4th when the Crimson Tide, a current 5-seed in the bracket, comes to town. 

I think now is a good time to say Purdue is real. The No. 3 overall 1-seed Boilermakers have key wins over North Carolina and No. 6 ranked Villanova Wildcats behind Purdue's 6-foot-10 freshman Caleb Furst. Furst has started the Boilermakers' first six games and has given Matt Painter a strong frontcourt. Purdue has some upcoming tests to face during their two-game homestand against Iowa (Dec. 3rd), which could have major Bracketology implications. 

And finally, we have Baylor, the No. 4 overall 1-seed in the bracket. Baylor makes the jump to the one line after losses from Kansas, St. Bonaventure, and UCLA. In the Battle 4 Atlantis Championship this past weekend, the Bears notched a key victory against the No. 22 ranked Michigan State Spartans. Behind Baylor's success, freshman Kendall Brown. Brown has scored double figures in the seven games this season.

Bracketology Top Seeds and Bubble

Note: Top seeds are directly from the seed list 

Total Views: 819 ,